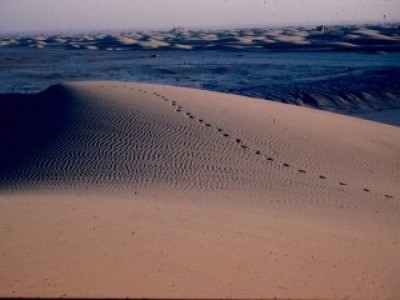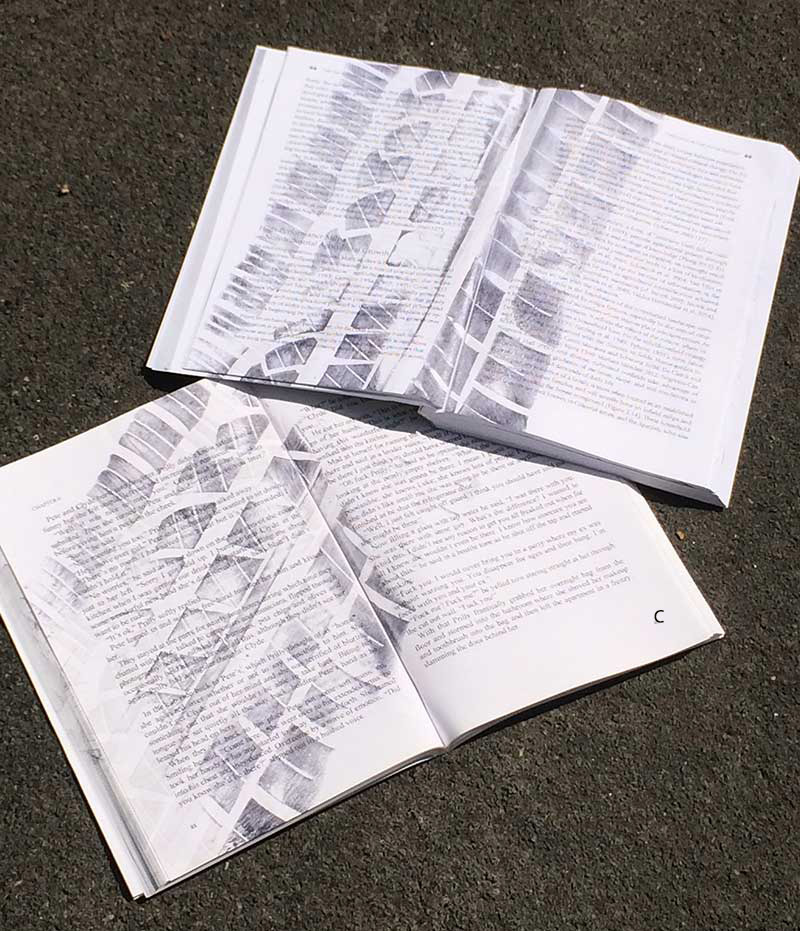 Mitch's Blog
Thursday, December 15, 2016
Long before Taliban or Al Qaeda were household words, I was a young archaeologist on a project in the remote western end of Afghanistan, a region known as Sistan. Famous in ancient times as the home of Rustam, hero of the Persian epic poem Shahname, it sure didn't look heroic while I was there in the mid 1970s as a U Michigan graduate student. A few small villages with homes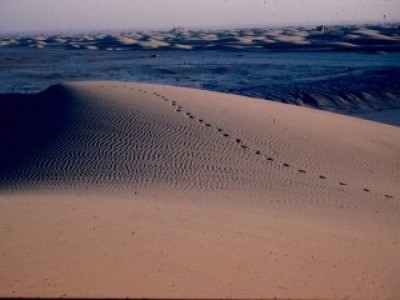 made of reeds and mud, some eroded ruins along the foothills of the Helmand River where we concentrated our work, and lots of sand dunes. Sahara-worthy sand. Sand that hissed in the afternoon windstorms. Sand that got between your fingers, your eyelids, your teeth. Sand so pristine that you could scrub yourself with it if you couldn't find water. Lawrence of Arabia sand dunes. Roy Andrews Chapman sand dunes. British explorer Sir Aurel Stein sand dunes. Literally Stein's dunes, he had probably marched over them 60 years before we did.
For an archaeologist, the dunes were both our chief blessing and an endless curse. The steady winds out of Siberia, sometimes gentle but sometimes at hurricane force, picked up the sand and blasted everything in its path. Sistan is known for the "wind of 120 days," four summer months of gale-force gusts that turned the blazing hot desert into a convection oven. In Sistan, we found remains of buildings, of burials, of artifacts, shredded to nothing by the relentless wind-tossed sand. Pieces of what we knew to be 2000 year old ribbed pottery scaled like an crocodile's skin. Buildings were eroded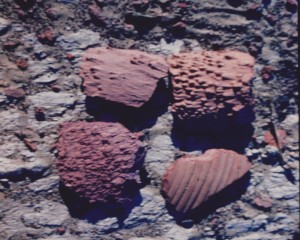 below their foundations, with an occasional pedestal of dirt standing, held aloft by heavy stones on its surface that protected it from sand abrasion. To our benefit, we were able to dig out a mudbrick fire temple that stood when Vespasian and Titus ruled Rome and houses from the time of Mongol king Tamerlane, all still standing 3 stories high because sand had filled their interiors shortly after they were abandoned and protected them.
Then there was the afternoon that I zigzagged the Land Rover out the shifting dunes to visit an ancient fortress visible in the distance but couldn't find my way back to camp through the maze of sand after darkness fell. That's a story for another time.
Why stories about sand dunes? Was it just revisiting the sensation of climbing giant dunes when we traveled through the Taklamakan Desert of Xinjiang last month?
There's more than that. After 40 years away, I've gone back to being an archaeologist. And, as a first project, I've undertaken to finish publication of the work we did in Sistan in the 1970s. I'm pulling together a decade of field notes, photos, maps, and plans from the dozen archaeologists who participated in the project and trying to turn them into a final report. After publishing 1500 research books by other people, I'm writing my own. Then I'll have to figure out how to get it published. Hah!
For more on this, stay tuned here. Or come see me at the SAA or ICQI conferences in spring where I will be giving papers on this work.
Back to Scholarly Roadkill Blog
---